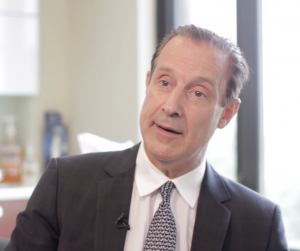 Meet Dr. Scolnick
At Dr. Jeffrey Scolnick's Office, we provide quality care and personalized attention in an office that feels inviting and family-friendly as soon as you step in the front door. Dr. Jeffrey Alan Scolnick has been in private practice in Manhattan for over 35 years. A graduate of New York University College of Dentistry. Dr. Scolnick performed his general practice residency at the Brooklyn Jewish Medical Center from July 1983 to June 1985 and his prosthetic residency at Montefiore Medical Center from September 1985 to June 1989. Implant fellowship at NYU College of Dentistry from 1996 to 1998. Is an associate's clinical professor at NYU College of Dentistry Implant Department for 18 years. Dr. Scolnick is a fellow and diplomat with the ICOI. He is also with the academy of Osseo Integration.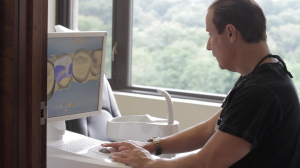 What is a Prosthodontist?
A prosthodontist is a dental specialist in the restoration and replacment of teeth. After completing four years of dental school, Prosthodontists receive three years of specialized training in an American Dental Association (ADA) accredited graduate education program. Prosthodontics is one of the eight dental specialties recognized by the ADA.
Rigorous traning and experience provide Prosthodontists with the special understanding of the dynamics of the smile. The preservation of a healthy mouth, and the creation of tooth replacements.
Also known as the "Architect" of a dental treatment plan, Prosthodontists collaborate with general dentists, specialists and other healthcare professionals to develop solutions to your dental concerns.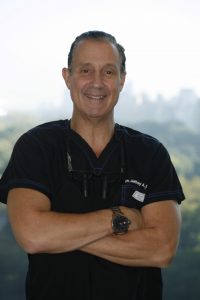 Dr. Scolnick's Achievements
In addition to specializing in Prosthodontics, which is an advanced degree in cosmetic and restorative dentistry, Dr Scolnick completed a two year surgical fellowship for dental implants at NYUCD from 1996-1998. He is one of a handful of dentists trained in both Prosthodontics and the surgical placement of implants. Dr Scolnick is now a clinical professor at the prestigious NYUCD implant department training licensed dentists from all over the world how to place implants.