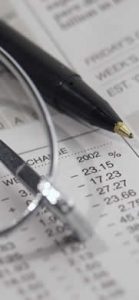 Financial Policies
Your financial responsibility for your dental services will be clearly explained before your dental treatment. During your initial examination, you will be acquainted with the financial policy of the practice in details. Questions about the cost of various dental services will be answered following your examination, diagnosis and consultation.
Payments
Our practice requests payment in full at the time of service, at the end of each visit. Only patients with substantial paying insurance companies do not pay at time of service for cleanings only.
If you have a treatment and financial plan made by us and you wish to pay the estimated value in advance, you will get from us a 5 % Discount.
Insurance Policies
For patients with insurance, please understand that your dental insurance is a relationship between you and your insurance company, not between your insurance company and our office. We can make no guarantee of any estimated coverage, but we'll do our best to see that you receive your maximum benefits. Treatment plans are presented to all patients before any work begins. We consult with our patients so that there is full understanding of the procedures by which treatment is rendered. The costs and the time required to perform the services is also discussed. If at any time it is necessary to change the treatment plan and additional charges or credits are applicable, this is explained to the patient and agreed to before the services are rendered.